Nesha Kaye produced one of the finest photo series I've seen portraying a wedding. From the engagement photos all the way to the reception - it was impeccable.
Her attention to detail is second to none, as many of you know. (Nesha has developed quite the following on her Instagram and Flickr) I just couldn't resist asking her about it and bringing you a sample of some of the shots.
S: Ok, I just HAVE to know what inspired this?

N: Last holiday season, I decided to do a series of romantic, photo stories for a few of my dolls on Instagram. The climax to the series of stories, were my favorite doll couple-Harmony and Jackson getting engaged on Christmas Eve. To be honest I thought the story would be finished but I kept being asked about the wedding so after much back and forth, I caved in and set the date for May 15, 2016 (my 18th wedding anniversary).
S: I've seen many people do the whole wedding series before, but never as clean and real as yours. How did you decide on the theme?

N: I wanted the wedding to be as realistic as possible so I started with engagement photos, followed by the bride and groom getting dressed, and formal wedding portraits. The wedding itself was by far the hardest part but after searching through Pinterest for inspiration and consulting back and forth with my Mom, I was able to create my version of an Idyllic Floral Wedding.
S: Where did you find all the accessories and decorations?

N: Amy Sprouse of "TinyRibbonThings" on Etsy created the bouquet, boutonniere, and wedding cake from a Pinterest design and I made or sourced all the floral arrangements and decorations. For the reception I wanted simple elegance and a softer, more romantic feel so I kept all the décor and furniture to a minimum. To keep it fun and light, I used quotes for each image. Everything was shot in 1:6 scale, using various room boxes and furnishings from my personal collection.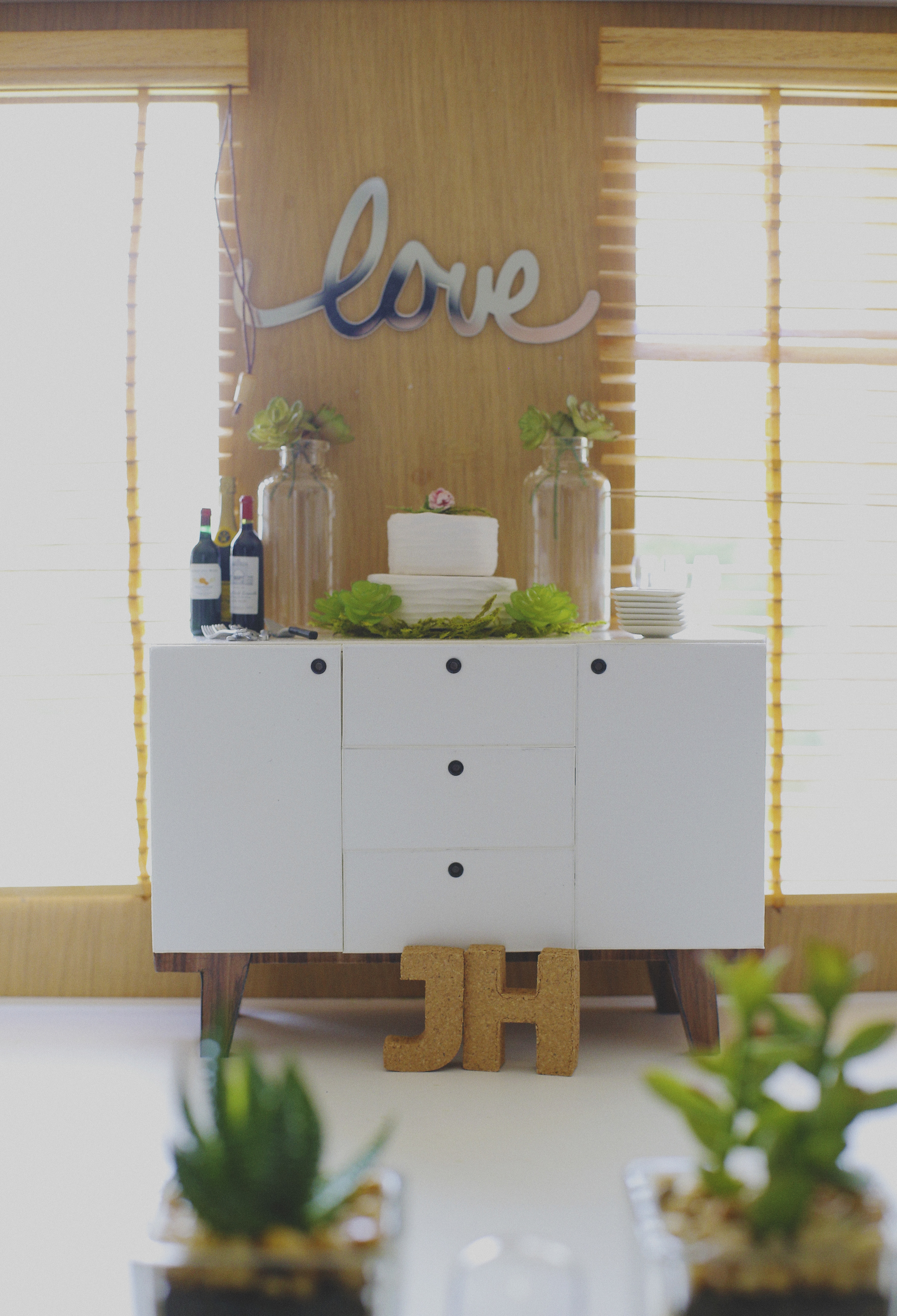 S: This was a ton of work! How many images is the complete project and is there a chance you'll do it again?
N: The pre-wedding, wedding, formal portraits and reception took me 6 weeks to create and 80 images to bring to life. I'm really happy with the result and look forward to creating another wedding sometime next year.

S: Nesha, thanks so much for sharing your work with STAND. I can't wait to see what you do next!
You can see some of her work featured in Volume 2 of the STAND Lookbook coming July 5th. Until then, see the entire shoot and all of her work on her social media sites: